Sunrise Environmental Protection "Shines" at VIV Exhibition in Turkey
---
From July 4th to July 11th, Sunrise Environmental Protection made a glittering appearance at VIV Turkey in Istanbul, Turkey, and attracted the attention of many visitors with its excellent quality and leading technology.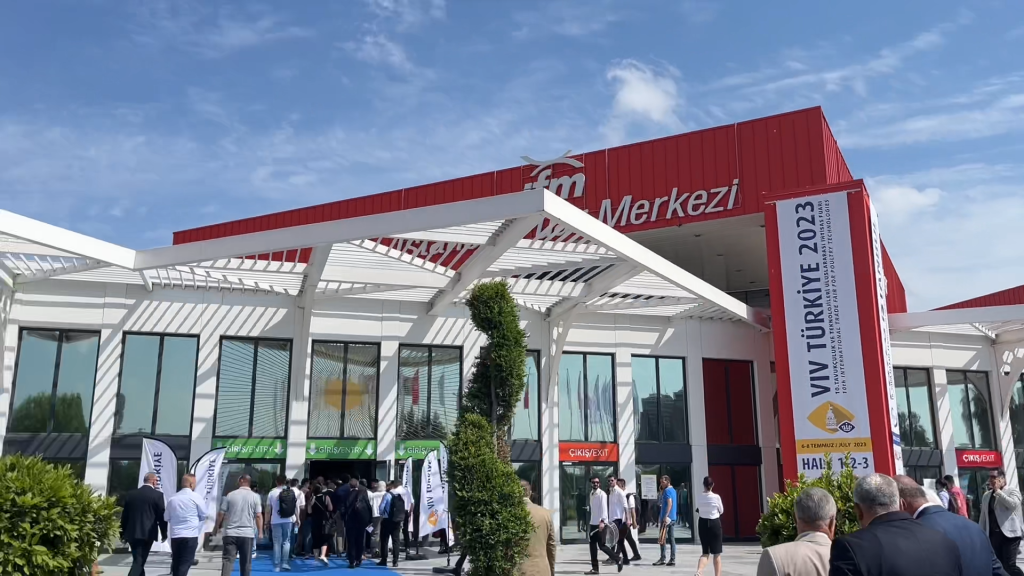 Recognized as the only UFI-accredited worldwide livestock exhibition in Turkey,VIV Turkey is a major event for the Turkish livestock industry and one of the largest livestock exhibitions in the country. Held every two years in Istanbul,Türkiye, it provides an important platform for technological innovation and product promotion of global livestock industry.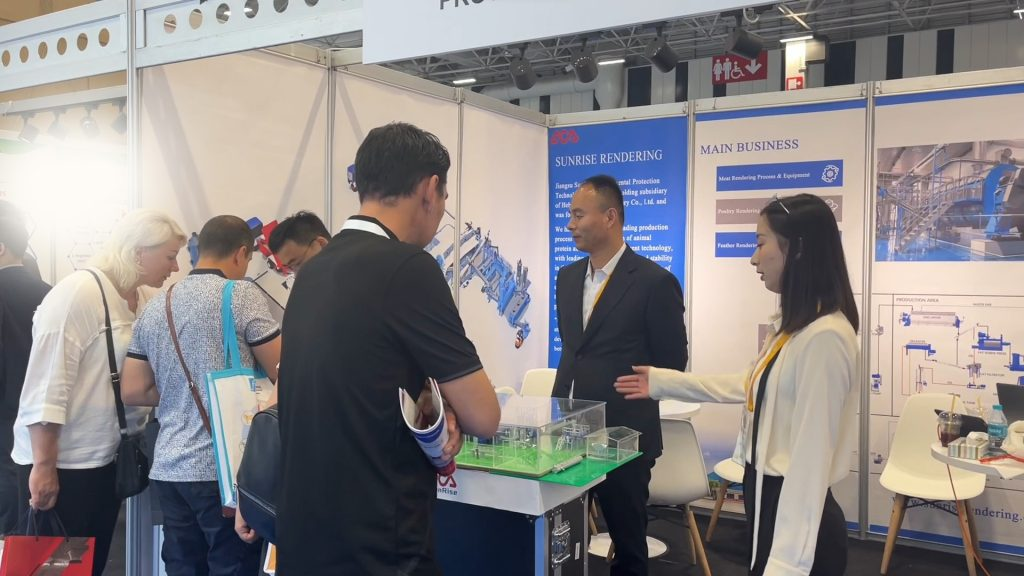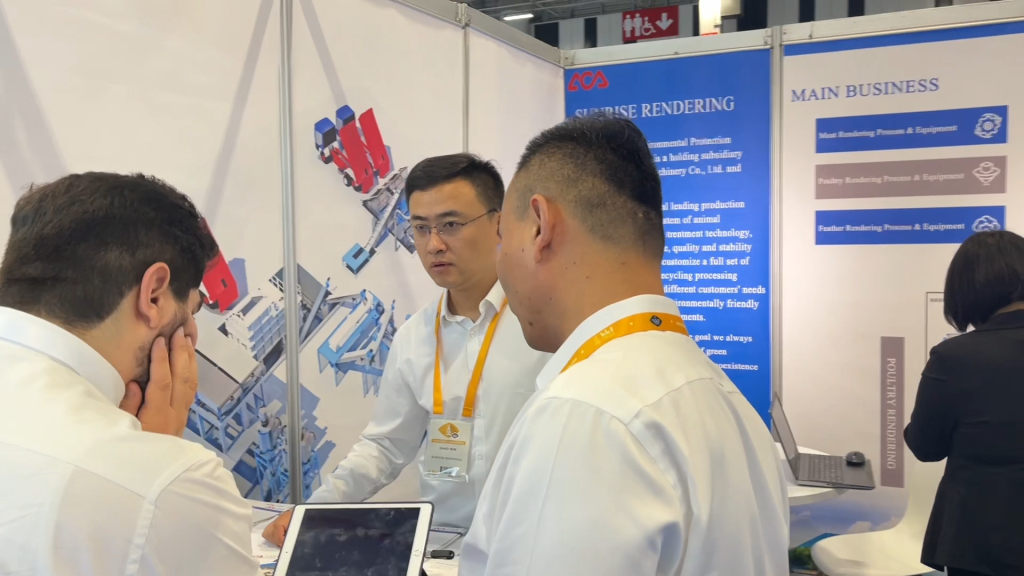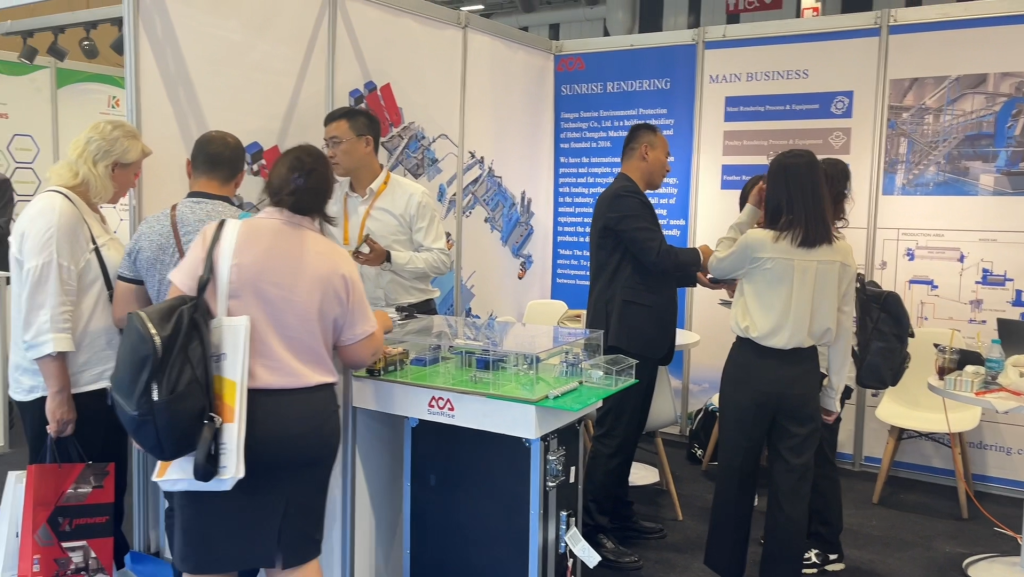 As a leading company in the animal protein conversion industry (rendering plant),Sunrise Environmental Protection demonstrated its latest animal protein conversion (rendering plant) technology and innovative products, leading the development trend of the animal protein conversion industry.
At the booth, a series of highly efficient and environmentally friendly animal protein conversion equipments (rendering plant equipment ) and solutions were presented, winning the appreciation and attention of professionals and enterprise representatives.Sunrise Environmental Protection has won the trust of customers and become a model in the industry with its excellent product performance and high quality service.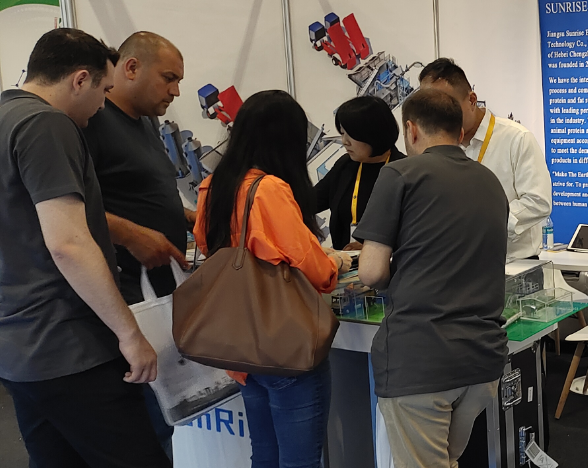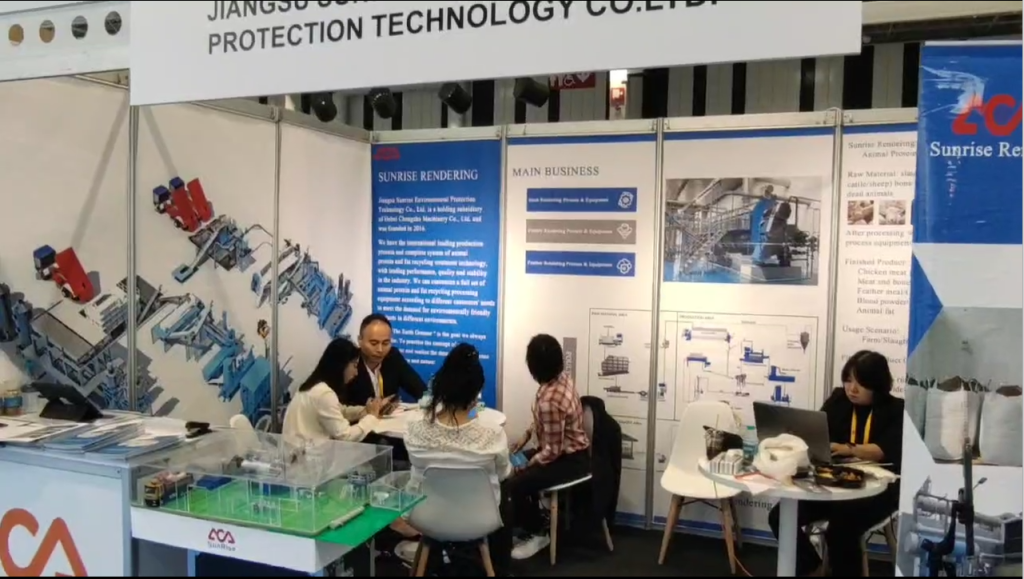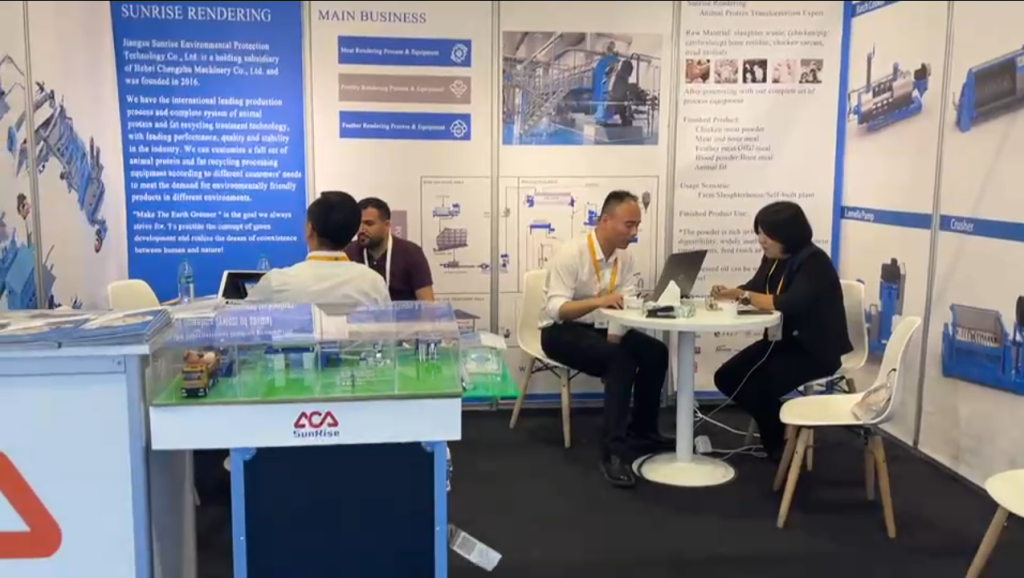 Sunrise actively participates in various exhibitions and forums, and discusses the future development direction of the animal protein conversion industry with leading companies in the industry. Through the interaction and communication with other excellent enterprises, Sunrise Environmental Protection continuously improves its technical strength and innovation ability to provide better solutions and services to customers.
In this exhibition, Sunrise Environmental Protection once again demonstrated its excellent strength and leadership in the field of animal protein conversion industry. It not only displayed the latest technical achievements and product innovations, but also contributed to the sustainable development of the livestock industry through communication and cooperation with the industry.
Sunrise environmental protection will continue to uphold the "scientific and technological innovation,environmental protection first" concept, and continue to promote the development of animal husbandry, for the construction of green, environmentally friendly animal husbandry to make greater contributions.
The technology and equipment showcased at this exhibition :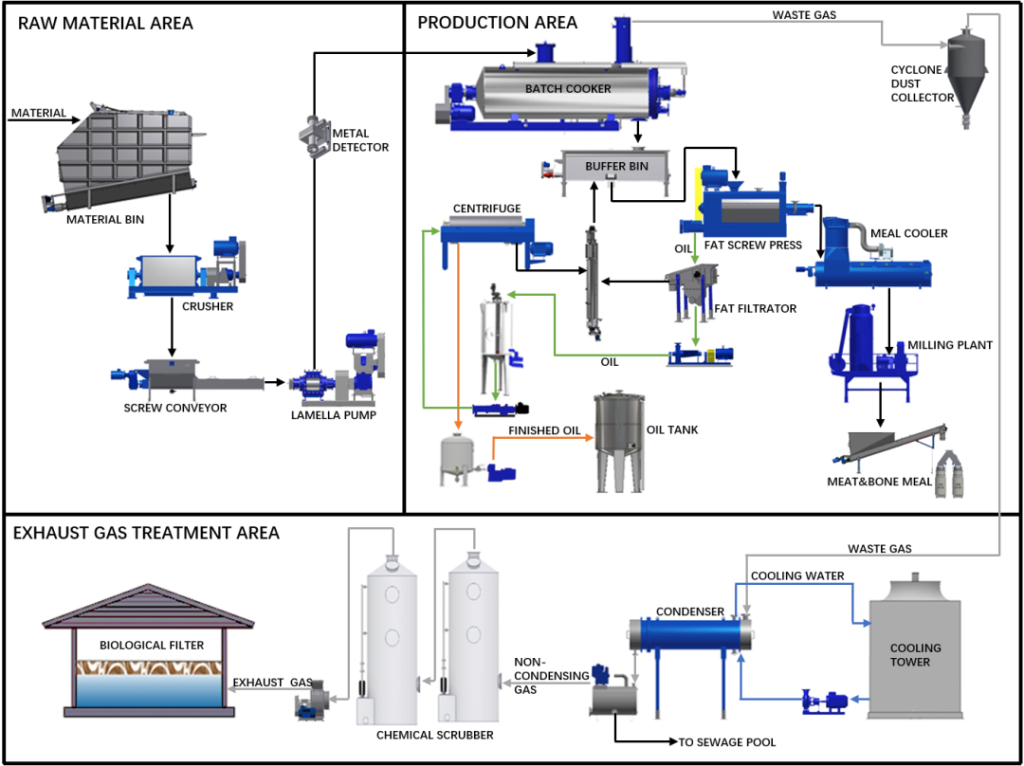 Batch production technology of Meat and bone meal
Continuous production technology of Meat and bone meal
Disc dryer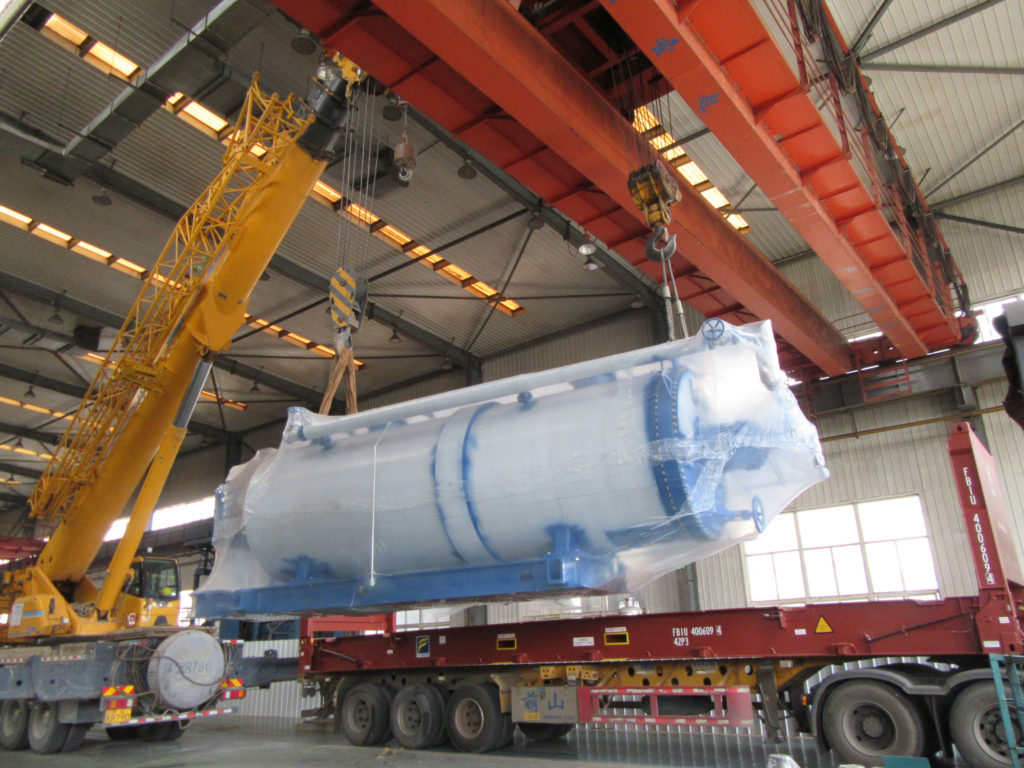 Batch cooker
Fat screw press
Feather powder production technology and feather powder manufacturing equipment:
Batch feather powder production technology
Continuous feather powder production technology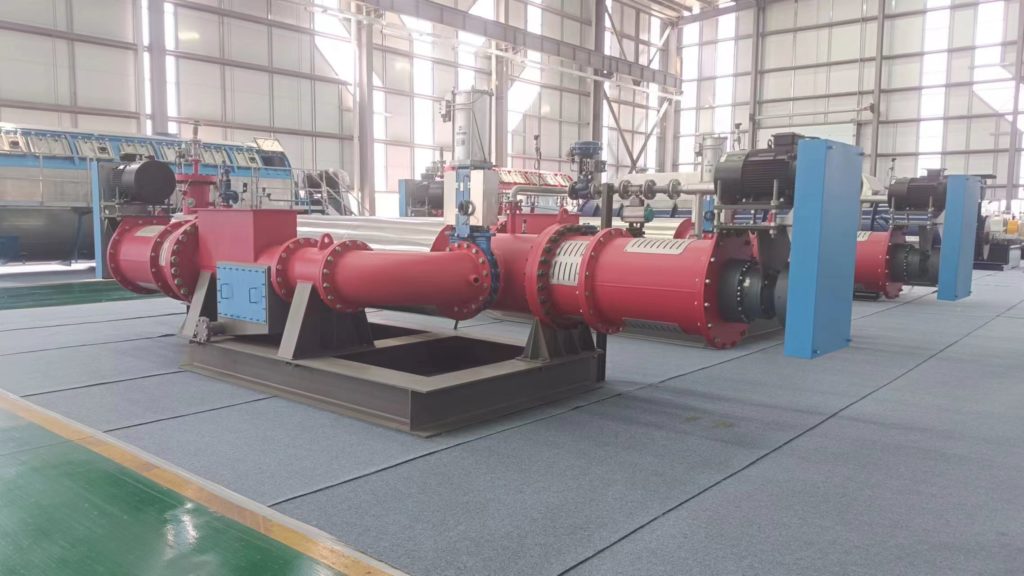 Continuous Hydrolyser
Feather Press
Sunrise environmental protection always adhere to the principle of "customer first, reputation first, first-class quality", always maintain customer satisfaction and loyalty to the product.We also customize our production equipment to meet the demand for environmentally friendly products in different environments, and have won wide recognition from customers at home and abroad.
"Making the environment better" is the goal that Sunrise Environmental Protection will always strive for. Practice the concept of green development, realize the dream of harmonious coexistence of man and nature!
--- END ---
---