Why Rendering Plant for Horses Are an Ethical Solution? 
---
The introduction of rendering plant for horses:
A facility that turns horse dead bodies and other horse-related materials into other products, such as fats, proteins, and other byproducts, is a rendering plant for horses. Production of numerous industrial and agricultural goods and the recycling and disposal of animal carcasses depend on rendering plants. Animal crushing machines, one of the most efficient methods for converting animal waste into usable goods, provide a full range of disposal options for any company that works with significant quantities of organic material.
Owing to their capacity to convert animal waste into high-quality rendered goods like tallow, grease, or even fertilizer fast and reliably. Thanks to this effective equipment, businesses now have a better option to avoid the expensive delays brought on by the old-fashioned methods of getting rid of animal corpses. An animal crushing and rendering machine is a technologically sophisticated alternative for businesses searching for a cost-effective yet dependable way to handle a variety of tasks swiftly.
Horse carcasses are gathered from a variety of places, including farms, veterinarian offices, slaughterhouses, and even decomposing pet horses. To be processed, these corpses are brought to the rendering facility. The horse corpses are checked for impurities or other objects when arriving at the rendering factory. Separating the carcasses from any auxiliary items like saddles, harnesses, and other non-biological parts is also possible.
Modern Technology: Animal Crushing Rendering Machine:
The animal-crushing rendering machine is a cutting-edge invention that gives the meat processing sector the power of efficiency and beautiful design. This cutting-edge piece of equipment is altering how people connect with their food sources by enabling the quick and efficient transformation of basic materials into high-quality meals. When it comes to any industrial or commercial application involving meat, the animal crusher renderer machine provides unmatched advantages because of its cutting-edge design, user-friendly interface, potent performance capabilities, and cost-effective operation. So come along as we investigate why the animal-crushing rendering machine, the best option for working less yet, is getting more done!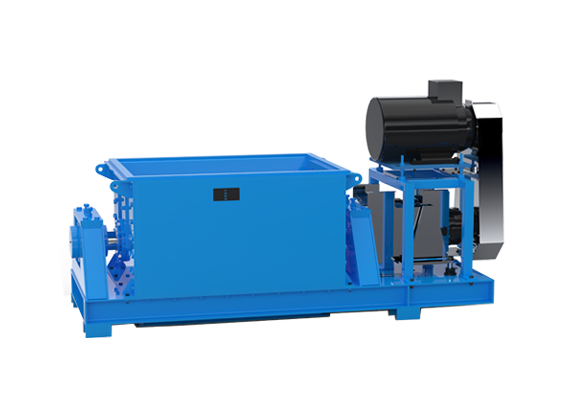 How to Expand Your Sunrise Animal Crushing and Rendering Machine Business?
Are you seeking a supplier of Horse crushing and rendering equipment that can support the expansion of your company? Sunrise knows the difficulties and opportunities involved in finding, assembling, and utilizing this equipment. In addition to offering dependable technology, our team of knowledgeable experts is available to offer helpful suggestions on how to improve your chances of success.
We're here to explain in detail what it takes to get the most out of your animal-crushing rendering devices, including picking and maintaining the best tools. Our products will not only provide you with a competitive edge in a constantly evolving sector but are also made with the utmost safety for your workers and the environment in mind. Sunrise Rendering Plant for horses is here to ensure all your demands are met with features like reduced maintenance time, automated operations, intelligent output size management, and much more. Continue reading to learn five suggestions for maximizing this fantastic chance.
Machines that Crush and Render Horses: Ideal Solutions
Are you seeking a practical and time-saving way to get rid of animal waste? Horses crushing and rendering machines are ideal, so look no further. The purpose of these cutting-edge machines is to swiftly separate, crush, and grind bones, organs, skins, and other animal parts into a homogenized pulp that may be utilized as fuel or in fertilizer products. With this cutting-edge technology, your company's operations may become more productive and economical while minimizing their negative effects on the environment.
Do you work for a company that produces pet food, animal feed, or fertilizer? If so, it's critical to locate processing and rendering equipment that is customized to your unique requirements. Machines for crushing and rendering horses might be ideal for quickly generating high-quality goods. These potent processing instruments, which range from coarse-grinding skulls to narrow-stem machines that grind well even with intricate bones, are made for optimum production.
Knowing the Equipment Requirements for Animal Rendering Facilities:
Versatility and Scalability:
A productive horse render plant needs machinery that can handle a variety of raw materials, kinds, and quantities. Look for machinery that can easily handle different animal byproducts, such as bones, fat, and protein. Additionally, take into account the equipment's flexibility to expand in order to meet evolving production demands.
Efficiency and Reliability:
The tailored equipment has to be efficient and dependable to enhance production and reduce downtime. Look for characteristics like fast processing, automated controls, and sturdy construction to maintain constant performance and reduce maintenance needs.
Adherence to environmental and safety standards:
Equipment for horse render factories should abide by rigorous safety and environmental guidelines. The neighbourhood, the environment, and the employees are all protected by these requirements. Look for equipment that meets or exceeds industry standards and certifications to ensure the greatest safety and sustainability.
Rendering Plants for Horses and their Importance:
There are several significant advantages to rendering plants. First, they assist in correctly disposing of animal by-products, keeping them from going to landfills or posing a threat to the environment. By properly processing materials from dead animals, rendering also contributes to reducing the spread of illness. Additionally, Rendering Plants for horses is essential to the circular economy since they play a significant role in resource conservation and developing sustainable alternatives.
Conclusion:
Developing animal rendering facilities, such as those provided by Jiangsu SunRise Environmental Protection Technology Co. Ltd., is a significant step toward resource preservation and sustainable waste management. The firm prioritizes environmental preservation while assisting in the development of useful by-products through the use of cutting-edge rendering plant technology. We can create a more sustainable future where garbage is converted into resources, and the planet's health is preserved by embracing such cutting-edge technologies.
--- END ---
---