VIV Exhibition in Bangkok, Thailand(VIV Asia)
---
VIV Exhibition in Bangkok
From March 8 to March 10, 2023, Jiangsu SunRise Enviromental Protection Technology Co.,Ltd will participate the VIV Exhibition in Bangkok,Thailand, Asia, at booth 20100, Hall 1. VIV Asia, held every two years, has developed into the most famous,influential and appealing international animal husbandry exhibition in Asia through 9 exhibitions and 17 years of continuous operation.
As a leader in the manufacturing market of animal protein conversion equipment in China,Jiangsu SunRise is committed to the production and manufacture of harmless treatment equipment for livestock and poultry(rendering plant),feather powder processing equipment, and animal by-product processing equipment.Our company focus on the R&D of new products and new processes. We own more than 50 patented technologies, and has certificates of ASME,CE and PED in the United States and Europe.
Introducing and absorbing the century-old equipment manufacturing process in Europe, Our rendering equipment has the advantages of automatic production, high efficiency,long service life and low maintenance costs. In the using process of our equipment, the operation is simple, the labor cost is low,and the productivity is high, which has won high praise from users at home and abroad.
The company has not only won the trust of its customers. At the same time, it has also become a well-known brand with influence and competitiveness in the same industry.Through the introduction of advanced domestic and international production processes, and continuous technological innovation and development of new products,SunRise Environmental Protection produces animal protein and grease recycling equipment and kitchen waste equipment with international leading level;and has successfully developed special production lines for high value-added animal protein and grease recycling treatment.
"Make the Earth Greener" is the goal that SUNRISE will always strive for. To implement the concept of green development and realize the dream of harmonious coexistence between human beings and nature!
Jiangsu SunRise, Booth 20100, Hall 1, Bangkok, Thailand, looks forward to your arrival.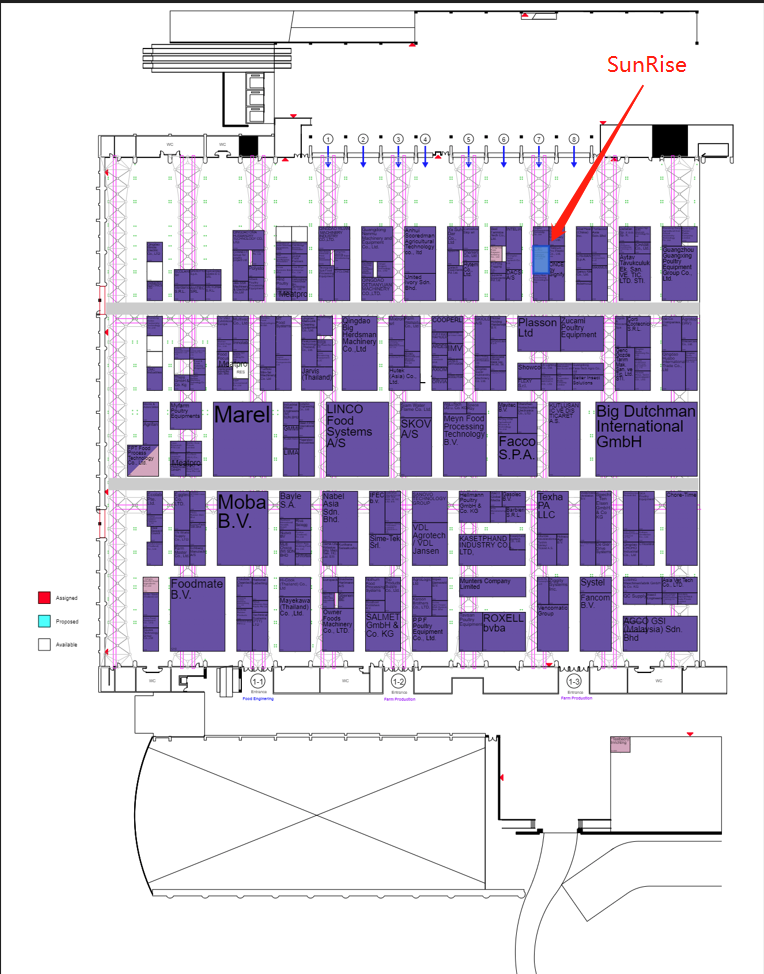 --- END ---
---