Animal Waste Rendering Plant: Understanding Waste Handling, Recycling
---
Animal waste, a by-product of the animal industry, is a common source of hazardous material that can pollute streams and groundwater. The Sunrise Animal Waste Rendering Plant Plant in China is one facility that processes animal waste rendering plant machines and has developed innovative technology to safely recycle this material.  
By making use of Sunrise rendering plant systems, an innovative method for breaking down organic material into its component parts, the facility has successfully managed the process of turning animal waste into products such as fuel, grease, and fertilizer.
Welcome to Sunrise Animal Waste Rendering Plant Machine Supplier:
Sunrise is a leading company in the field of animal waste rendering plant machine manufacturing. We have been providing our customers with high-quality, durable, and reliable animal waste rendering plants that can be used for various applications and industries.
Our company has been successfully operating in this field for many years. We are one of the best manufacturers and suppliers in China, which can provide you with high-quality products at the best prices. We also offer customized services to ensure that your product meets all your requirements.
We have the latest technology in our plants that enable us to supply you with high-quality products at competitive prices with quick delivery time. Our team will always work hard to make sure that you get what you want from your order.
How To Make Your Animal Waste Rendering Plant More Green?
If you are looking for a way to make your animal waste rendering plant greener, then you have come to the right place.
As a waste rendering plant owner, you can be sure that some of the rendered materials will contain significant amounts of manure or other organic matter. If you are concerned about how your company's waste products are recycled, then this is something that you should consider.
You will find that there are many benefits associated with using an animal waste rendering plant as opposed to simply dumping it in landfills or burning it as fuel. One of the biggest advantages of using an animal waste rendering plant is that it will save money on disposal costs and reduce the amount of pollution being released into our environment.
If you have any needs with waste rendering plant machines, please contact Sunrise. Sunrise is a reliable manufacturer of animal manure rendering systems and related equipment. We are committed to providing the highest quality products at competitive prices. Our goal is to provide our customers with sustainable solutions that will help them reduce their energy costs and operate with minimal environmental impact.
Making More Money From The Sunrise Animal Rendering Plant Systems
The Sunrise Rendering Plant Systems are the best systems to use in your business. They are easy to use, efficient, and cost-effective. The Sunrise Waste Rendering Plant Systems will make more money for your business than any other system out there.
The Sunrise Animal Plant Systems are equipped with a state-of-the-art, fully automatic control system that allows for complete monitoring of all system performance parameters. This includes daily temperature, moisture content, oxygen levels, and pH values.
The system is also equipped with an advanced filtration system that removes any remaining contaminants from the wastewater stream before being pumped out of the facility.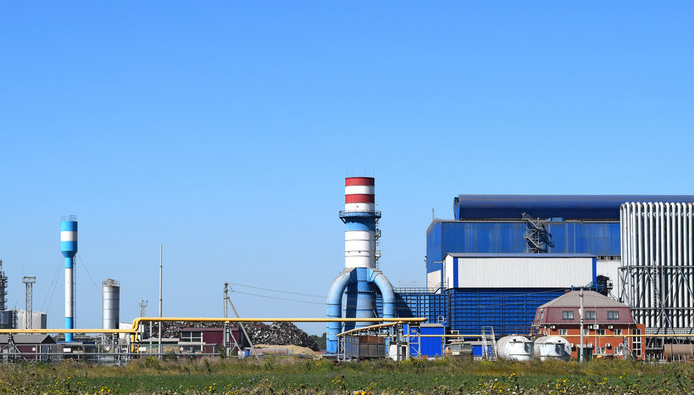 Things You Didn't Know About Animal Waste Rendering Plant
An animal rendering plant is a process that uses animal waste to produce high-quality renewable energy. The process of rendering animal waste involves heating the animal waste to a temperature that makes it easier for the remaining components in the waste to boil off, leaving behind a liquid called "bio-oil." This bio-oil can then be used for a variety of purposes, including fuel and food additives.
There are several types of animal rendering plants available on the market today, each having its own unique features that make them suitable for different types of applications. For example, some plants are designed for large-scale operations while others have smaller capacities and can be used in smaller facilities or homes.
Today, animal waste rendering are used by many different industries such as agriculture and food processing facilities, as well as dairy farms and slaughterhouses. The fact that these plants are so versatile means they're able to provide cheap, clean energy while also helping reduce greenhouse gas emissions by converting methane into carbon dioxide—a powerful greenhouse gas that contributes significantly to global warming.
Tips For An Eco-Friendly Animal Rendering Plant
Sunrise Rendering Plant Manufacturer is an eco-friendly animal waste rendering plant machine supplier that has been established to serve the needs of the public and the environment.
We have been providing our services to many clients across the country in a professional manner. With our advanced technology, we ensure that all waste goes through a process that is safe for both humans and animals.
The following tips can help you to reduce your company's carbon footprint and conserve energy while producing a useful product.
1. Design an eco-friendly animal waste rendering plant.
2. Calculate the amount of animal waste rendered per day.
3. Choose a location for your rendering plant based on environmental factors like soil type and elevation, proximity to water sources and transportation routes, etc., as well as local restrictions on construction sites and residential areas.
4. Ensure that the area is free from pollution and noise pollution before starting construction on the rendering plant site.
5. Ensure that you have all necessary permits, licenses, and approvals before starting construction on your rendering plant site.
6. Contact a licensed contractor who specializes in building animal waste rendering plants for more advice on how to build an eco-friendly animal rendering plant at home or in your backyard for free!
7. For more information, please feel free to contact Sunrise today!
Concluding Remarks
Sunrise Waste Rendering Plant Manufacturer is a leading waste management machine service provider in China. Here at Sunrise, we strive to provide our customers with complete industrial waste-rendering plant equipment services, while providing them with safe and reliable environmental management solutions. Sunrise waste rendering plant equipment is known for its high-quality, efficient, and environmentally-conscious performance.
--- END ---
---